This portfolio is a selected group of our clients meant to provide examples of our web design work and experience. We have many additional projects in various stages of development. For more information about a specific project, simply click the name of the company below its respective image.
References are happily provided upon request.
Evolution Construction
McGowin-King Mortgage
Empower Counseling
Harrison Workplace Furnishings
Southpace Properties, Inc.
Engel Realty Company, LLC
Retina Specialists of North Alabama, LLC
Jones-McLeod, Inc.
Larson & McGowin Properties
Mirror-tique
Ely & Isenberg, LLC
Alabama Air Systems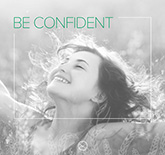 Red River Dermatology
KPS Group
Custom Blinds & Shutters of Alabama
Taylor Plosser Davis, AIA
Vestavia Eye Care
Twin Construction
Terra Equities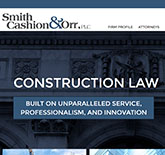 Smith Cashion & Orr, PLC
The Waters
Shades Valley Dermatology
Faculty 2 Faculty
Alabama Tax Credit Exchange
Arlington Construction Services
Arlington Properties, Inc.
Hager Equipment Company
Temple Square Apartments
Design Innovations, Inc.
C.A. White, Inc.
Rocky Mountain Spine Clinic
Avanti Polar Lipids
Worman Law Group, PLLC
Just Organized
Anovys
J.H. Berry & Gilbert, Inc.
Annie Kammerer Butrus
Pitts Little
Village Dermatology
Howell & Fisher, PLLC
Retina Specialists of Alabama in Montgomery
Cabaniss, Johnston, Gardner, Dumas & O'Neal LLP
The Urban Center
Harbert Realty Services
Vidal Wettenstein
Harpole Steel Buildings Inc.
Myrick Gurosky & Associates
Tashlik Goldwyn Crandell Levy
Hadley Inc.
Retina Specialists of Alabama
LAH Real Estate
Manier & Herod
Johnson Development
Connecticut Realty Group
Audubon Dermatology
Alabama Mud
Outdoor Investment Co.
Creative Wellness
Carraway & Associates Architects
Polaris Pumps
Bishop Colvin Johnson & Kent, LLC
Nimrod Long & Associates
BeachGuide.com
Canterbury Gardens
Redmont Properties
Hollis Real Estate
TACC